Precision Engineering Technology for Market Leaders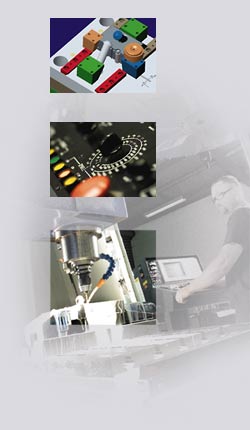 As a market leader you need a partner that consistently delivers exciting engineering solutions.
Solutions that are smart, cost effective and perform well are the essence of the Shamrock way. Providing an exceptional service - everytime.

Technology businesses across the Medical, Electronics, Energy, Measurement, Printing, Moulding and Hi-Tech Manufacturing industries, trust and rely on our specialised precision engineering skills for both components and equipment.

CNC Precision machining and CAD/CAM manufacturing is at the core of our capability. From one off prototypes or production machines through to production manufacturing / batch runs.
We are highly innovative and work hard to ensure our systems and efficiency meet exacting standards.
To do this we invest heavily in tools, training and technology to ensure we can proactively partner with your team to create globally competitive products and services.
Whether you operate locally or internationally, you need confidence that your precision engineering partner is thinking ahead.
Come and meet our team, and find out for yourself why industry leaders rely on Shamrock for smart mechanical technology solutions.

Contact us now, we are interested in your enquiry.
Phone +64 (0)3 365 7906,
Email: This e-mail address is being protected from spambots. You need JavaScript enabled to view it
Or you are welcome to visit us at:
51 Sandyford Street, Sydenham, Christchurch,
New Zealand.