Electronic Industry Tooling
Since the new millennium Shamrock Industries has developed a successful and growing partnership with the Electronics Industry.
This partnership has focused upon Shamrock's capability to custom design and precision manufacture numerous Tooling requirements including:
PCB Carriers and Sub-Carriers for Wave Solder Machines, complete with componentry holders and weights if required (For these Carriers Shamrock directly imports and stocks the special composite fibre base board required)
PCB Carriers for Conformal Coating Applicators
PCB Conformal Coating Masks
Leg Guillotines
Leg Benders
Solder Jigs & Fixtures
PCB Assembly & Sub-Assembly Jigs, Holders & Weights
Heatsink Assembly Jigs
Customised Terminal Formers
Hand Tools to support manual assembly of components and modules
Jigs & Fixtures to support component and module assembly
Automated Work Stations
Cropping & Forming Tools
Mould Tools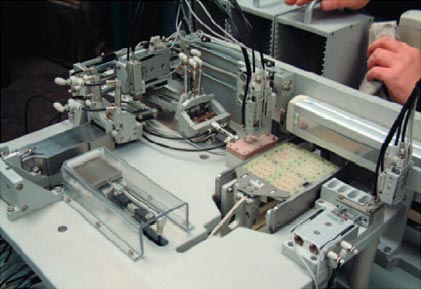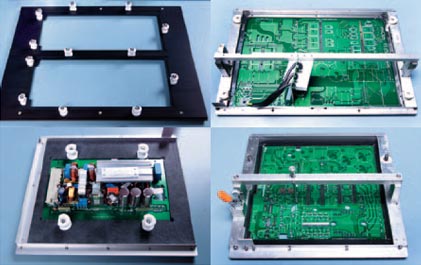 FULL CAD/CAM FACILITY
Our full CAD/CAM capability means that, from your Tooling concept, we can comprehensively design then accurately and cost effectively manufacture the finished Tool.
Accordingly, Electronics' Industry Tooling may be custom designed by Shamrock or produced from client supplied drawings or CAD/CAM files. 2D and 3D design files can be sent and received via email or disk, allowing us to develop and confirm the Tool design in consultation with you. Alternatively, your finished designs may be received electronically and entered directly into manufacture for exact and cost effective production.
QUALITY ASSURED
Throughout manufacture, specification compliance is supported by Shamrock's ISO based Quality Management System to provide a quality assured product. So if you require quality Electronics' Industry Tooling, accompanied by a professional service, call us at Shamrock Industries for a no obligation discussion.